The Communicube was invented during doctoral research with adults who were all clients of NHS mental health services (Casson, 2002). They were variously diagnosed with mental illnesses, particularly schizophrenia. Many were survivors of abuse.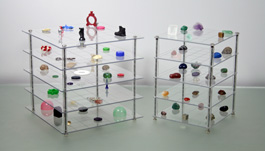 Photo by Paul Melia


To ensure that clients were not overwhelmed by their experience in therapy I chose to work in miniature and therefore used button sculpting. Since the dawn of human history, shamans and healers have used symbolic arrangements of objects, shells, stones and bones to diagnose and treat illness. Today, dramatherapists and other creative therapists use button sculpting, a projective method, during which clients arrange buttons in symbolic patterns.
I have been able to demonstrate through my qualitative research the value of this structure as a container that prevents clients from being overwhelmed. (See chapters 6 & 7 in my book: Drama, Psychotherapy and Psychosis) Jo Christensen, dramatherapist has researched the use of the Communicube with young people for her M.A. at Exeter University.
Although the Communicube was invented during dramatherapy research it has much wider applications. It is being used by therapists of many different orientations including psychodramatists, gestaltists, psychosynthesists, transactional analysts, counsellors (including those working with couples), psychologists, psychiatrists and other creative psychotherapists.
The structure is neutral: the levels can mean anything the client wishes. For example they may represent different times in a person's life with the top level being the future, the bottom being the past, the centre being the present and the intermediate levels being the immediate past and the immediate future.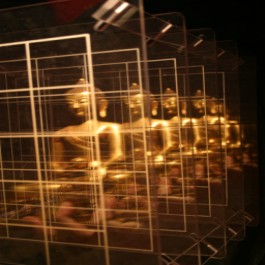 Photo By Padmakara (Roger Bygott)


The Communicube has also been used effectively to explore individual and group spirituality. For example: Buddhists have a five level model of the world and of the mind. (See the user's manual for more details.)